"Excellent - family run service oriented place to stay - so good we stayed 2 extra days"
Stayed here for 10 days and not sure I can give the place and the family who run it enough justice in words but I will try.Prior to arrival with a telephone call and emails I had a good impression of the professionalism of the team who run the residence which was confirmed on our arrival.Apartment is clean, modern and provides all you need for a great holiday in southern Italy.Great pool, bar, restaurant and breakfast (the best continental breakfast I've ever experienced in Europe with homemade jams, cake, bread, hams, pastries and good choice of fruit juice/coffee).We stayed in an apartment which had 2 terraces set among olive, lemon and fig trees. Excellent for chilling at any time of the day.The family who own and manage the residence are without exception service oriented. Even though some speak only Italian it didn't stop them being friendly and helpful in many ways.I especially enjoyed the service and attention to our needs from certain family members - Francesca, Mimo and finally Angelo (who speaks excellent English). They gave us advice on trips, restaurants and generally helpful and attentive. They were extremely accommodating when we wanted to extend by 2 days.Location is wonderful, close to a nice choice of beaches and restaurants.In my many years visiting a Italy this is my first experience of Gargano but it isn't my last nor my last to this residence .I can only say top marks for everything.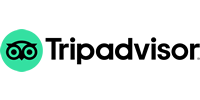 Carolyn B
01-08-2017
"Relaxed, rustig en vlakbij zee"
Prima kleinschalig complex om lekker te relaxen. 5 minuten lopen van zee en er is ook een zwembad met genoeg ligbedden. Gasten overwegend Italiaans. Goed vertrekpunt om Gargano schiereiland te ontdekken. Er is ook een eenvoudig maar goed restaurant. Vriendelijk familiebedrijf. Alle familieleden assisteren. Goede wijn!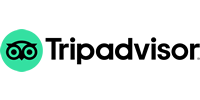 HJ O
23-07-2017
"Våra höga förväntningar överträffade! "
Underbart familjeägt hotell i underbar miljö och med fantastiska fisk- och skaldjursrätter! Personalen är otroligt omhändertagande och det känns som om man är på besök hos släkten. Vi ser fram emot vårt nästa besök!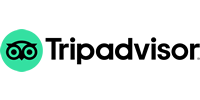 Olle S
08-07-2017
"Our favourite destination - like coming home!!"
This was our fourth visit to Torre del Porto and it gets better every time. Before we came here we never came back to the same place but we just fell in love with the place and the people. The idyllic, and spotlessly clean, swimming pool with views of the hills and set amid palm and lemon trees remains a favourite spot to relax and soak up the sun. The spacious and comfortable, air-conditioned apartment is a cool haven for a lunchtime siesta and a refreshing nights sleep. As well as being well equipped if you want to self cater. However Nostra Cuccina, the in house restaurant and bar, serves such delicious food (wonderful local dishes and artisan desserts) that you won't want to cook often. And the new buffet style breakfast is a great addition. There are also numerous great restaurants both in the beach area and in the delightful town of Mattinata where we were once again welcomed back as old friends in the shops and cafes. The local beach is only five minutes walk away but if you have access to a car then there are some delightful beaches a short drive away. We visited Matinatella and Vigno Nautico and both were lovely - with the usual Italian sun beds and umbrellas and lovely cafe/bars. But over all of this, it is the Granatiero family who make it so special. They have become like a second family now, but right from the start they couldn't do enough to help. For those with limited Italian, Angelo's excellent English is a huge help, and the warmth of the whole family is what keeps us coming back year after year!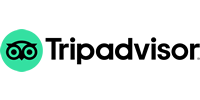 Betsy B
06-07-2017
"Wundervoller Urlaub"
Wir hatten einen traumhaften Urlaub mit unseren Jungs 9 und 1. Sehr gepflegte Anlage alles sehr sauber, schöner Pool und vor allem ein super Team. Alle sehr freundlich und hilfsbereit. Wir haben jeden Tag genossen und wollten gar nicht mehr heim. Wir kommen sicher wieder und freuen uns schon sehr darauf.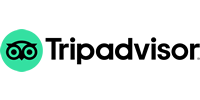 Stephanie A
17-06-2017
"Bonne adresse. Deux couples d'amis vous le conseillent"
Grand appartement confortable dans un bel ensemble au milieu des fleurs et des oliviers, grande piscine. Très propre et très calme. A proximité de la mer. Accueil francophone agréable, conseils touristiques, repas délicieux. Parking privé. Randonnées possibles au départ de l'établissement.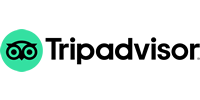 Evelyne D - Montgeron,
19-05-2017