"Bellisimo family"
Wonderful hotel beautiful family run hotel great rooms and lovely surroundings close to the beach and relaxing pool. The breakfast and dinners were fantastic and show a great use of local food styles. I have to thank Angelo and Matteo and with the rest of the family Mimi and Francesca as well as nono Angelo made are stay happy and memorable Milli gratzi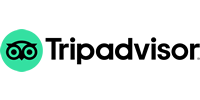 Martin C.
19-09-2018
"Refreshing good service!"
Nothing seemed too much trouble for the staff at the family run Hotel Residence Torre del Porto. We arrived late, but were offered a drink and told to take our time and relax until we were ready to go to our room. The hotel is small, clean and well equipped. The food is good, uncomplicated and there is a nice drinks menu. The communal areas are well maintained and there is a lovely swimming pool, and games area. The experience feels unrushed and relaxed. It is perfect for families. It is the service that really makes this place stand out. It is well staffed with someone always on hand serving with a smile. It is perfectly located for the beaches and a huge variety of restaurants (although our best meal was actually at the hotel itself). The hidden gem for me was that ten minutes away there is an amazing walk up into the hills and onto a Gargano running and trekking park. The views at the top are spectacular and are well worth the challenging climb up there. It overlooks the bay, the twinkle of the Adriatic and the sea of brightly coloured sun parasols.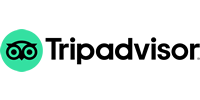 Stephen H
31-08-2018
"Great residence!!"
Beautiful and calm accommodation! Very friendly staff that goes out of their way to help you, location is in walking distance from the beach but there's also a nice pool, food at their restaurant is delicious and the apartment is clean and has everything necessary. By the reception is also possible to book boat excursions of the magnificent coast. Most of all, it's a quiet and relaxing place in the middle of nature and an amazing view from the balcony!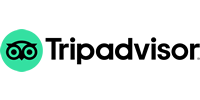 27Sonny
14-08-2018
"10 summers well spent."
After spending our summers here for the last decade or so, i think it's safe to say we have no choice but returning for another 10 years.Firstly the Hotel and Residence is perfect for anyone wanting to visit the area, whether it being a group of friends, a family, a couple or anyone traveling alone. It is located in close proximity to the beach, a variety of great restaurants, supermarchets, trails for hiking and more.On top of this, accomodation is great. Being put in different rooms and apartements throughout our history here, we have never had any problems with either hard matrasses, loud neighbours, tricky shower handles or sloppy cleaning personnel. After reopening the small restaurant in the lobby area, you never have to worry about crowded restaurants on days you just want to relax.Last but not least; the family behind it all. The Granatiero family are so close to us that when we stay at Torre del Porto, it is no longer only for a great meal and a good bed, but to visit our second family. They are responsible for everything happening at this hotel; from cooking the food and making the drinks, to communicating with guest and organising for them, to serving food and making life easier on vacation. They are the most generous and hospitable staff you will ever meet, and they never hold back anything for the sake of their guests. The only place worth staying at in the area; trust us, we've been doing so for ten years.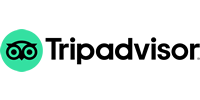 Greta T.
02-08-2018
"Familienhotel mit Flair...Eine fantastische Unterkunft für einen perfekten Urlaub!"
Eine fantastische Unterkunft für einen perfekten Urlaub! Das Hotel bietet verschiedene Zimmer an. Unser Appartement mit Balkon hatte einen wunderbaren Blick auf das Meer. Die Zimmer sind sehr sauber und modern renoviert. Unsere super ausgestattete Küche hat keine Wünsche offen gelassen. Die Familie Granatiero ist sehr gastfreundlich und macht den Urlaub zu etwas wirklich besonderem. Durch die Lage können viele verschiedene Aktivitäten durchgeführt werden: Der strand ist in nur wenigen Minuten fußläufig erreichbar, in den umliegenden Bergen haben wir tolle Wanderausflügen gemacht und die Umgebung begeisterte uns mit ihren spektakulären Felsformationen. Lage & Umgebung 6,0 Eine wirklich vielseitige Lage ließ keine unserer Wünsche offen! Der Strand ist in drei Minuten erreichbar! Das hotel liegt malerisch inmitten von Oliven- und Zitrusplantagen. Mattinata ist eine italienische Bilderbuchstadt mit einer tollen Atmosphäre und vielen Lokalen in denen man köstlich essen kann. Zimmer 6,0 Unser Appartement war ausgesprochen sauber und sehr modern renoviert. Von unserem Balkon hatten wir eine wunderbare Aussicht auf das Meer. Von hier aus konnten wir mit dem morgendlichen Kaffee schon das erste Tageshighlight genießen. Die Küche ist zudem super ausgestattet gewesen. Service 6,0 Die Gastfreundschaft der Gastgeber und der Service waren herausragend. Von der Ankunft bis zur Abreise wurde uns jeder Wunsch ermöglicht. Aufgrund der sehr guten Englischkenntnisse gab es überhaupt keine Probleme bei der Verständigung und wir hatten das Gefühl sofort zu Gast bei Freunden zu sein. Gastronomie 6,0 Das gastronomische Angebot war sehr gut. Besonders zu empfehlen ist der leckere Fisch und die frischen Meeresfrüchte! Sport & Unterhaltung 6,0 Es gibt einen großen und erfrischenden Pool zur Abkühlung und eine große Sonnenterrasse. Für Familien mit Kindern gibt es außerdem einen kleinen privaten Spielplatz zum Austoben. Zudem konnte man sich kostenfrei Fahrräder ausleihen und damit die Umgebung zu erkunden. Ein wirklich tolles Angebot! Hotel 6,0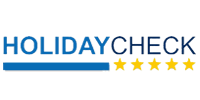 Felix
25-07-2018
"Природа, море, христианские святыни."
Гостеприимные и отзывчивые хозяева. Отдельное спасибо Анжело за английский язык и готовность выслушать много вопросов, а главное за ответы на них. Чистые просторные апартаменты. Зелёная территория. Хороший бар и вкусная еда. Бассейн. Удобное расположение и близость к морю. Если хотите увидеть красоты региона, посетить наикрасивейшие пляжи и христианские святыни, то машина обязательна. Ну и от ближайшего аэропорта 1,5 часа.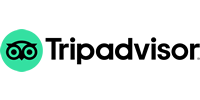 Segui PetrKhrisanov
18-07-2018